Course Page - NYCON Webinar Series
Please bookmark this Course Page. It will be updated with recordings of the webinars, slide decks, and any additional resources.
Important Information:
This series will be delivered using GoTo Webinar. You will receive email reminders with access information for each session 24 hours and 1 hour prior to each session.
Every session will be recorded and available for your reference.
Training Series Underwritten By: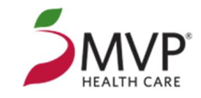 Sponsored By:


Digital Fundraising
Session 1: Optimizing Your Website

Is your website sending capturing potential donors? Learn how to set up your website for success by including elements such as prominent "donate" buttons, tiered fundraising asks, and more.
After the session, you can download the slides for the seminar here.
Session 1 Slide Deck
Session 2: Email Fundraising
Email requests are common practice in fundraising campaigns, but how can you make sure they're reaching your audience? Learn about best practices in crafting, targeting, and scheduling an email fundraising campaign.
Session 3: Social Media Fundraising
To complete your digital fundraising strategy, it's important to have your social media aligned with your efforts. Learn how to harness social media platforms to encourage fundraising, and how to incorporate your posts with your overall campaign.
Please complete this post-course survey. Your feedback helps us improve future skill-building offerings: http://www.surveymonkey.com/r/695DW3Z
MAKING YOUR DONOR MANAGEMENT SYSTEMS WORK HARDER AND BETTER
After the session, you can download the slides and recording for the seminar here:
Additional Resources
A Consumers Guide to Low-Cost Fundraising Systems (2020 Edition)
Nonprofit Best Practices: Online Donation Appeals
Becoming a Data Informed Organization: How to Assess Your Nonprofits Data Maturity
Please take a minute to fill out this survey and let us know what you thought about this webinar.
Cyber Security
Download the slides for this webinar here.
Access the recording of this webinar here.
Please take a moment to fill out this survey and let us know what you thought about this webinar.
Additional Resources
About Idealware
Idealware is a program of Tech Impact, a nonprofit on a mission to use technology to better serve the world. As the authoritative source for independent, thoroughly-researched technology resources for the social sector, our publications, assessments, and training resources save you time and money by providing impartial guidance that gives you the knowledge and confidence you need to decide what's best for your organization. Learn more at www.techimpact.org and visit our Technology Learning Center at www.techlearningcenter.org.