WEBSITE TOOLKIT
Thursdays, March 31, April 7, 14, 21, 28
12:00 - 1:30PM ET
$200
Your website is the face of your organization, but like any familiar face, over time, you stop seeing it the way others see it. Through this course, you will take a fresh look at your site to understand whether your audience and your staff members are getting what they need from it. Can supporters and constituents find the information they need there? Can staff members easily update and keep up with the content? Do you need a whole new website or to improve a few key areas?
Over
five sessions
, we will walk through website basics to develop a more useful and engaging website, how to lead a redesign project, best practices for accessibility, mobile optimization, content management systems, technical details, and online branding.
Throughout the course, you will:
Audit your site against a core set of questions.
Define goals for how your website will serve your audience.
Learn best practices for designing an accessible, usable, and polished website.
Think through your content strategy and approach to your site's design.
Dig into website analytics and how you can use metrics to optimize the user experience for your site visitors.
Review the technical side of developing and managing your website.
Synthesize your research, ideas, and strategies into a vision that you can share across your organization.
Using worksheets, create an action plan and prioritize the steps you will need to take.
About Our Instructor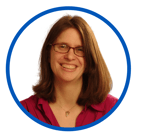 Laura S. Quinn
Tech Impact Expert
Laura S. Quinn is an independent consultant who works with nonprofits and foundations to translate their website concepts into action plans. Over her 25 years in the social sector she has created modern and user-friendly websites with Climate Reality Project, ASPCA Pro, Ohio Legal Help, the Mount Sinai Adolescent Health Center, and many others. She was the founding executive director of Idealware (now the education arm of Tech Impact). Over her ten-year tenure, she presented hundreds of workshops and webinars, to become a nationally recognized speaker. See her website at www.laurasquinn.com for more information.