USING EXCEL WITH YOUR DONOR MANAGEMENT SYSTEM DATA
Tuesday, February 15, 2022
12:00 - 1:15 PM Eastern
$60
You're collecting data in your donor management software, but you want to be able to take that data to the next level. This webinar will help you learn some new skills to export and work with your data in Excel. Whether your nonprofit exports data to Excel to clean it and reupload it or if your nonprofit uses Excel primarily, these sessions will help you understand what data is important for fundraising and communications and define important KPIs, showing you how to calculate them using Excel formulas.
In this webinar you will:
Learn about ways to organize data from your donor database in excel to maximize your giving strategy by learning skills like

creating gift strings and pivot tables.

Learn tricks to improve mailings by cleaning and

deduplicating

donor records

and combining households using Excel features.

Gain hands-on practice through provided simulation data

set to use during the webinar.
About Our Instructor
Steve Boland
Managing Partner, Next in Nonprofits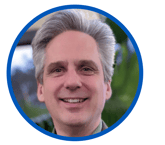 Steve served as the executive director of three small nonprofits in his career before starting Next in Nonprofits in 2013. Its mission is to engage charities with new ideas, tactics and technologies to increase community engagement and support for mission-based organizations.

As a CAE Approved Provider educational program related to the CAE exam content outline, this course may be applied for 1 credit towards your CAE application or renewal professional development requirements.