Unleashing Innovation: Using Everyday Technology to Improve Your Services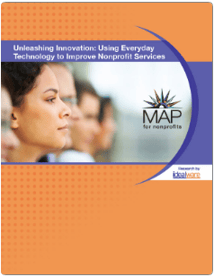 People often think of innovation as futuristic, cutting-edge technology, but our research found that it doesn't have to be—in fact, many Minnesota nonprofits successfully use existing technology to innovate in more subtle ways, implementing solutions that are often both low-cost and effective. We found a number of different examples of organizations using straightforward, inexpensive technology to provide higher quality services and create opportunities to do more with less.
But can other organizations replicate their results?
Through our survey of 180 Minnesota human service nonprofits, and detailed follow-up interviews with staff members from 13 of those organizations, we identified core elements common to those using technology to successfully innovate program delivery.