Understanding Software for Program Evaluation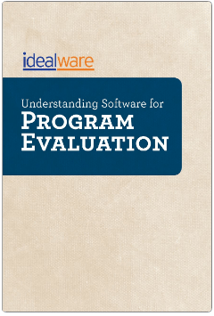 In our increasingly data-driven world, nonprofits need more than ever to be able to measure and monitor the effectiveness of their programs. It's difficult to improve program services or reach without first measuring current effectiveness. How many meals served at a soup kitchen, the number of students in a mentoring program who graduate high school, the percent of the target population without access to affordable housing—such numbers help organizations identify the areas where they can improve their programs.
Like many big-data issues, the sector looks to technology to help with program evaluation. We have donor management databases, case management systems, but where are the program evaluation systems? Unfortunately, there is no such thing as all-in-one program evaluation software.
The fact is that program evaluation really is a strategy, not software. Whether you're a veteran or just getting started, this handbook provides all you need to understand how to make technology a part of your program evaluation strategy.
Download it now for free by completing the form.