What Nonprofits Need to
Know About Security

Big, sophisticated hacking incidents make headlines, but most attacks are small—and most can be prevented. Is your nonprofit an easy target?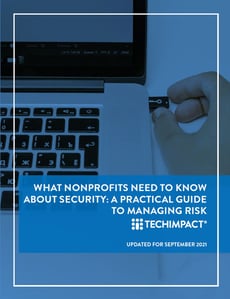 Perfect security may not be possible, but practical security is well within your reach.
This report cuts through the uncertainty to provide clear guidance and show you how to:
Assess your risk and mitigate your exposure.
Implement basic protections.
Build a culture that values security.
Develop policies to guide staff.
It also includes a security checklist you can distribute to your staff.
Thanks to the generous sponsorship of our friends at Community IT, it's free to download. Just register using the form on the right.
Sponsored By: