The Nonprofit Social Media Decision Guide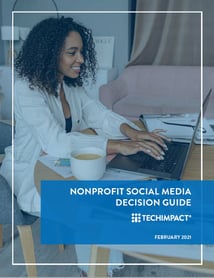 This fourth edition of our popular guide provides the framework for your success on social media. Its detailed research and 10 actionable worksheets will help you:
Create a social media strategy
Define your goals and choose the right platforms for them
Build an audience and find your voice
Plan your communications cycles and create engaging content
Manage your social media efforts
Measure your success
It will also help you create a policy to guide and protect your nonprofit as it navigates the world of social media. Thanks to the generosity of our sponsors, it's absolutely free.
Sponsored By: