Digital Marketing, Outreach, & Fundraising Tech Skills Map

What are the skills you need to advance, and how can you develop them?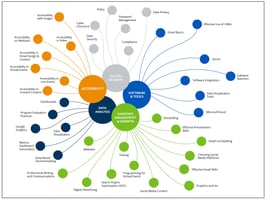 Our Technology Skills Map will help you better understand the knowledge areas you need to learn to succeed in the field of Digital Marketing, Outreach, and Fundraising for nonprofits. And to help you gain or improve those skills, we've linked them to relevant learning resources in our Technology Learning Center and elsewhere.
This resource is free thanks to the generosity of our sponsors. Get started down the path of improving your knowledge and download it now.
Gold Sponsor:

Silver Sponsor: