See how data visualization tools can help you do more with your data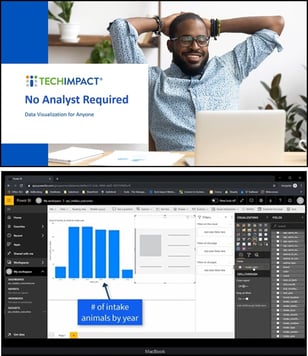 Many nonprofits think that data visualization is too hard, takes a lot of resources, and that in order to know how to visualize data, you have to be a data scientist. This 20-minute video will show you that this is not always the case.
Tech Impact's Data Practice Lead, Alyssa Ford, provides an interactive overview on why and how nonprofits can use data visualization.
You will:
Learn how you can get started
Gain an understanding of the various uses and tools for data visualization
Watch a demonstration showing how to connect data to a visualization tool and manipulate it to show various data points
Gain access to resources to practice data visualization
Complete the form to watch the video.