Ready to implement a Cloud solution?
Download our Idealware eBook to best prepare your organization....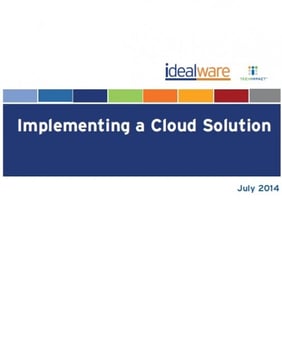 So you're ready to move to the cloud. Maybe you're interested in a new cloud-based database or file sharing tool. Regardless of the type of system, you need to think through the implementation.
You have questions:
How will you get your nonprofit set up with everything
needed to support your staff?
How does this change affect
how your staff does their work?
Who will need to be
trained on how to use the system?
What do the schedule
and budget for this project look like?
Let us help you map out the answers and build a plan. Fill out the form to the right to download "Implementing A Cloud Solution"