Nonprofit Donor Management System Recommendations
If you're searching for the best donor management system to meet the needs of your nonprofit, good news, we've already done a lot of the legwork for you in this Idealware download that lays the foundation for understanding the different types of systems available to nonprofits.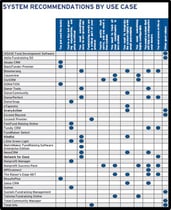 Learn about a variety of donor management systems, including:
Tracking Donors vs. All Constituents
Hosted vs. Installed
Custom-Built
You'll also get a detailed donor management selection chart that provides recommendations for various systems based on case use.
Gain unbiased, expert insight and expedite your research process by downloading today.