How protected is your sensitive client data?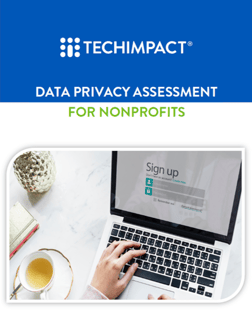 Many nonprofits collect and store sensitive client information – health records, financial information, or legal documents. All of this information is confidential and entrusted information that could become the target of a malicious attack. As a nonprofit, it is your duty to protect the data of the communities you serve.
Download our Data Privacy Assessment to help you determine the approximate level of risk your nonprofit faces based on the volumes and types of sensitive data you collect and store.
The assessment includes a:
Privacy Risk Assessment
Policy Assessment
Technology Assessment
Next Steps Questionnaire
Fill out the form on the right to receive your Data Privacy Assessment so you can strengthen your organization's ability to protect its data.