Modern Data Tools To Transform Your Nonprofit
It'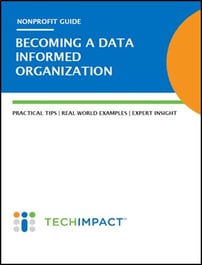 s an exciting time in the world of nonprofit data management! New and incredibly useful technologies are finally accessible to nonprofits of all sizes. These new tools make data collection, visualization and analysis much easier and more impactful.
This download will provide you with an overview of modern data tools and techniques that will move your nonprofit forward in three key areas:
Data for Fundraising: data-driven storytelling, self-service data preparation tools & targeting
Data for Operations: programmatic databases, interactive dashboards & feedback loops
Data for Impact: impact analysis, proactive problem solving & machine learning
Empower your nonprofit with the knowledge and tools needed to further your mission. Download this detailed guide today!