Let us help you do your research.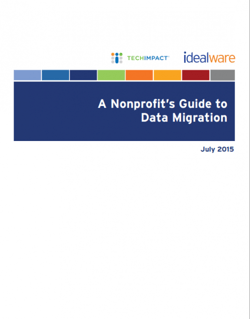 Data is an important asset for any nonprofit organization. It is the data that tells us about our donors, about our clients and constituents, and about our operations. It is critical to our organization. Without it we cannot prepare finance reports for our boards, send invitations to our upcoming fundraiser, or articulate our outcomes. It is the reason that you are probably making the investment in a new database for your organization.
This whitepaper includes:
An Outline of data migration milestones
What to know before you buy
Benefits of working with a consultant
A relevant Case Study
Fill out the form to the right to download the whitepaper.