How to Decrease Technology Costs While Increasing Performance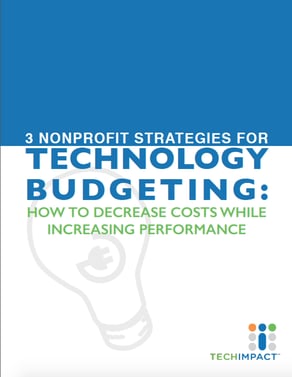 All nonprofits look for opportunities to decrease their IT budget, so that more funds can benefit their mission directly. However, many nonprofits either do not have the staff resources or the knowledge of the digital marketplace to make strategic investments in technology that will decrease costs over time. This is especially true for smaller organizations.
At Tech Impact we understand nonprofit budget limitations but we believe they shouldn't prevent your organization to get the tech it needs to work efficiently towards its mission. Our goal to help you move to sustainable solutions, but first we'll help you outline your budget and options.
This whitepaper features:
5 Tips for Annual Technology Planning
Gauging the Health of your Nonprofit's Existing Technologies
Low-Cost Alternatives to Software, Hardware, and IT Support